We are here to promote the appreciation of the native flora of Wyoming.
Welcome to the Wyoming Native Plant Society (WYNPS). Our goals are to encourage the appreciation and conservation of the native flora and plant communities of Wyoming through education, research, communication, and field trips.
Activities include the annual
summer field trip, other native
plant walks around the state,
and the occasional virtual
events. MORE »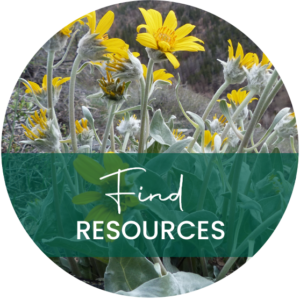 Membership is open to
individuals, families, and
organizations, including libraries,
with an interest in Wyoming's
plant life. MORE »
Don't miss the 2023 Wildflower Weekend in Clark, June 16-18. Learn more and register!
The May issue of Castilleja is now posted.
Planning a native garden this year? We now have a searchable index for all Wyoming native plants recommended for gardening in Robert Dorn's epic 40-part series on Growing Native Plants!
Donate to the Wyoming Native Plant Society!